Ralph Brauner Solo: Blues Comes Callin' — pmt-07-01 (Release: 08.01.2008)

Fenster zu // Close Window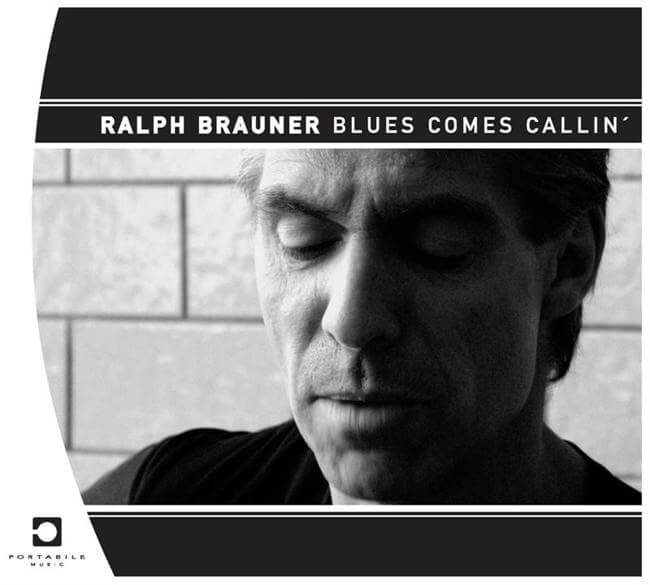 INFO: Ralph Brauner Solo: an der Gitarre, am Mikrophon, an der Mundharmonika. – Eine am akustischen Fingerstyle-Sound orientierte CD mit Songs von Willie Brown, Preston Foster, Jimmy Rogers und insbesondere Robert Johnson sowie acht eigene Titel. // Ralph Brauner singing, playing the guitar and the harp. — This CD presents acoustic finger style sound, with songs by Willie Brown, Preston Foster, Jimmy Rogers and especially by Robert Johnson plus eight own compositions of Brauner.
CD: 15 Tracks · ~38'00'' · Digipak · 4 Seiten // 4 Pages schwarzweiß // black and white · Fotos/Photos © Gitte Buddig
LINEUP: Ralph BRAUNER (voc, g, harp)
RECORDING & MIX: Little Swiss Digital Productions, L-Berdorf, Georges Majerus
MASTERING: Mike Butcher, Luxembourg
PRESSWERK // PRESS SHOP: interdisc GmbH, Alsdorf, Joachim Isenburg
SPONSOREN // SPONSORS — Dank an // Thanks to: Auto Tjan, Wasserliesch · Jazz-Club Trier e.V. · Kulturstiftung der Sparkasse, Trier · Restaurant Textorium, Trier · Tuchfabrik Trier e.V.
PRESSE // PRESS: Trierischer Volksfreund 21.02.2008: CD-Rezension // CD Review · Trierischer Volksfreund 25.02.2008: CD-Rezension // CD Review · BluesNews 53/2008: CD-Rezension // CD Review · BluesNews 53/2008: PMT-Werbung // PMT Advertisment · Acoustic Gitarre 06/2008: CD-Rezension // CD Review
RADIO: Radio Kanalratte 20.04.2009: Feature ⇒ HÖRBEISPIELE // TEASER
HÖRBEISPIELE // TEASER:
Hören // Listen